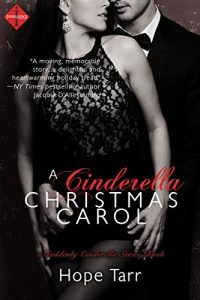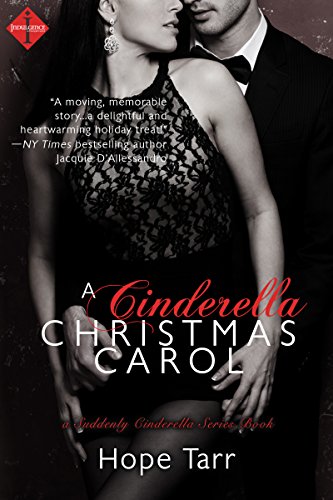 Q: What do Scrooge, Cinderella, fab footwear and a Matzo Ball Singles Supper have in common?
A: Absolutely nothing–unless you're reading my A CINDERELLA CHRISTMAS CAROL!
Download the #FREE #ebook between now and January 7th from these e-book e-tailers:
Reader reviews are enormously important in getting eyeballs on a book. Please take two ticks and leave a kind but honest review!!!
And check out the other books in my Suddenly Cinderella series:
OPERATION CINDERELLA, formerly  optioned by FOX – Macie and Ross prove opposites attract–but will they stick?
THE CINDERELLA MAKEOVER – Reality TV takes a fairy tale turn when a fashionista celebrity "fairy godmother" judge finds herself falling for a handsome but geeky tech CEO.
A CINDERELLA SEDUCTION – "My Big Fat Greek Wedding" meets Cinderella when a plus-size personal chef, Stefanie, sets out to woo the hawt Greek real estate entrepreneur who's hellbent on taking her tight knit family d-o-w-n.
And while you're cozying up to my Suddenly Cinderella series books, you might also want to cozy up to this – my recipe for Super Simple Hot Buttered *Bourbon.* Enjoy!
Hope's Super Simple Hot Buttered Bourbon (serves one)
2 ounces Bourbon – Maker's Mark, Blanton's or your favorite small batch spirit
1 pat of butter – I'm a fan of Kerry Gold
1 generous teaspoon raw honey
1 tablespoon brown sugar
Hot water, boiled
Cinnamon stick (optional)
Hot Man (also optional but highly recommended (in which case, double recipe)
Add butter, honey, and brown sugar to an Irish coffee style glass mug. Pour in the bourbon. Beat mixture with a fork. Fill mug with the hot water and stir well until the ingredients are dissolved.  Add cinnamon stick as garnish. Put on your favorite Christmas Classic—Nat King Cole's iconic Christmas Song is my go-to—a comfy holiday sweater (ugliness optional), and curl up with A CINDERELLA CHRISTMAS CAROL.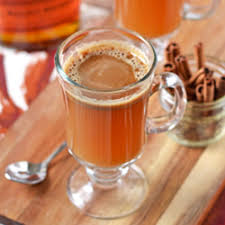 Wishing you a holiday season brimming with fairy tale dreams come true!
Hope