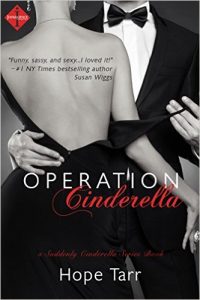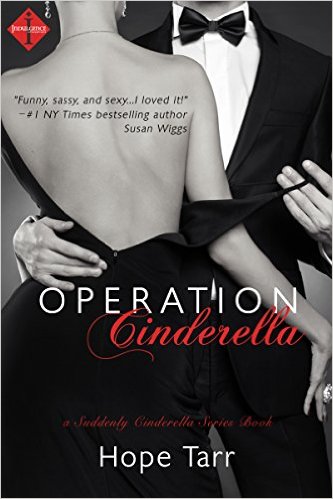 Now through Thursday, June 14th, get OPERATION CINDERELLA on sale for just 99 cents! Download the e-book at any of the following:
What readers are saying about OPERATION CINDERELLA:
Operation Cinderella was wonderfully heart-warming and romantic, so it deserves those 5 shiny stars I'm gladly giving to it! – Stella
Sweet, romantic, heart-warming, and filled with lots of laughter…It melted my heart right from the start." – Cindy F
Totally absorbing!  The comedy and the romance are combined in the right proportions. Even for someone like me who is not usually interested in romance stories, it was a very powerful and compelling mix. – PSP
I loved it! This book keeps you wanting more right up until you finish. And even then, there is still a bit of a craving for the story and characters to keep going. – J. Boxer

Already read OPERATION CINDERELLA and/or the other books in the Suddenly Cinderella series? Please support my work by leaving a review on Amazon, Goodreads, Nook or other book platform of your choice.