Summer is beach read season. If you're bound for the beach or even a beach towel somewhere outside, I want to give you a copy of Bound to Please to bring with you.
When I was a kid, summer meant smelling the charcoal of barbecue grills being fired up, getting to stay up that precious extra hour, and playing flash light tag until the neighborhood mom-on-duty all but dragged us inside. ("Mom, just five more minutes, pul-ease!")
Since my move to Manhattan, summer has a different resonance but resonate it does–strolling through street fairs, picnicking in Bryant Park on free film nights, and lingering at outdoor cafe tables long after the plates are cleared.
Summer is for fun. And just for fun, every two weeks through the end of August, I will give away a copy of Bound to Please to one lucky commenter on my blog. Unlike my usual contest, there's no excerpt to read, no right or wrong answer to give. Instead every two weeks I will post a new blog post calling out for a specific comment. All you need do is pipe up and post. Once the winner is announced–you–email me with your snail mail address, and I'll send you your copy of Bound to Please. That's it.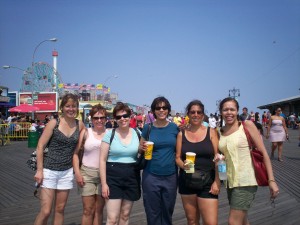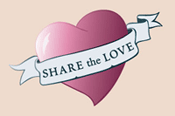 Already have Bound to Please? If so, let me know, and I'll donate your contest copy to Share The Love and brighten the day of a woman transitioning from tough times.
As my friend and StL founder Maya Rodale says, "everyone deserves the pleasure of a good story."
It's a big online world made smaller when we all keep in touch.
Happy Summer!
Hope