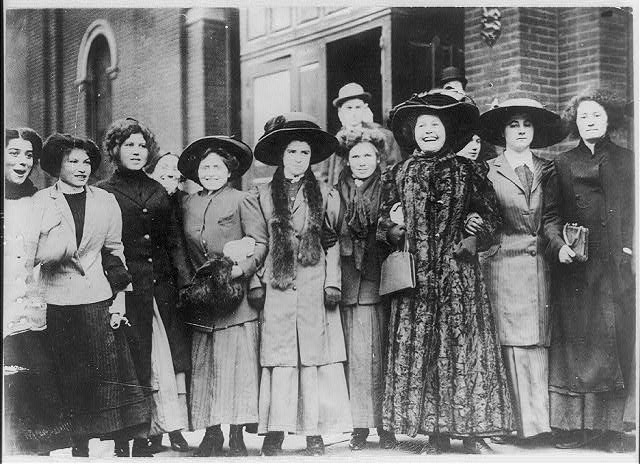 I'm thrilled to announce the launch of "The Triangle Shirtwaist Factory Fire of 1911: An Emigrant's Experience," a three-part podcast with Irish historian, author and podcaster Fin Dwyer. I first met Fin in 2018 at an event at the American Irish Historical Society in Manhattan where he was the guest speaker, thought he was brilliant and approached him afterward about how we might collaborate to put together a podcast program for the fire's 110th anniversary on March 25, 2021. Nearly three years later, and more than 3,000 miles and five hours apart — Fin in Kilkenny and me in NYC — here we are!
The fire at the Triangle factory, housed in the Asch Building (today the Brown Building, part of New York University) took the lives of 146 workers, most of them immigrant women and girls, and injured 78 others, making it the deadliest workplace disaster in New York State until the terrorist attacks of 9/11. Each approximately 30-minute podcast episode looks at a different aspect of the fire as seen through the eyes of two immigrant factory workers who lived it: Annie Doherty, an Irish Catholic from Finn Valley in Ireland's County Donegal and Celia Walker, an Eastern European Jew from Przemysl in southwestern Poland, in the late 19th century part of the Austro-Hungarian Empire.
Listen to Episode One here, which follows Annie's and Celia's harrowing transatlantic journeys to turn-of-the-century New York where both women would make their home, Annie in the notorious West side neighborhood of Hell's Kitchen, Celia in the predominantly Eastern European Lower East Side.
Episode Two: Fire and Episode Three: Legacy will post Monday, January 18 and Monday, January 25, respectively. Have a listen and then share your thoughts on Twitter where I post as @HopeTarr #HistoryMatters.
For Sharing on Social:
The Triangle Shirtwaist Factory Fire: An Emigrant's Experience
https://tinyurl.com/y38ntjuk
#HistoryMatters #podcast
Don't miss a thing! Sign up for my newsletter here.