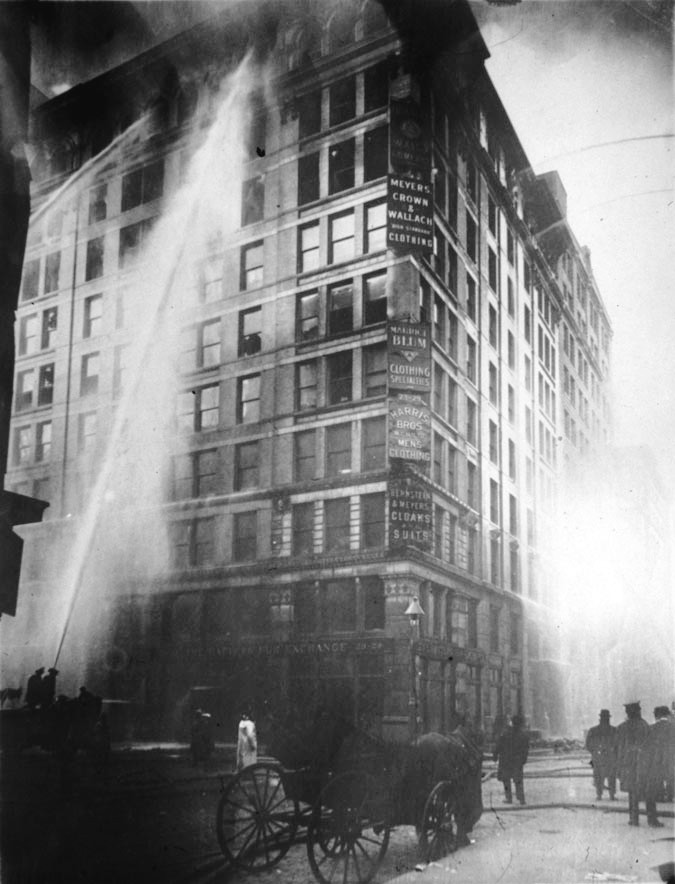 They called them the Shirtwaist Kings. Max Blanck and Isaac Harris, owners of the Triangle Shirtwaist Company, one of the largest ready-made clothing manufacturing firms in the United States and a principal provider of ladies' button-up blouses, the go-to garment for the New Woman.
To the workers employed in their factories in Syracuse, Yonkers, Boston, Philadelphia and Manhattan, Blanck and Harris were more than kings. They were as good as gods, wielding the power of life and death over hundreds of employees, mostly immigrant women and girls like Annie Doherty from Ireland and Celia Walker from Poland, the subjects of my new three-part podcast series on the fire, a collaboration with Fin Dwyer, Irish historian, author and creator of the acclaimed Irish History Podcast.
Episode One follows Annie's and Celia's harrowing transatlantic journeys to New York where both women would make their home, Annie in the notorious West side neighborhood of Hell's Kitchen, Celia in the predominantly Eastern European Lower East Side.
Episode Two, which launched 1/18/21, follows Annie and Celia from the citywide garment workers strike of 1909 to that fatal Saturday, March 25, 1911 when the fire broke out on the factory's eighth floor. Within 30-minutes, 146 workers would be dead, another 78 injured, victims of what would be the deadliest industrial disaster in New York State until the 9/11 terrorist attack.
Episode Three, which looks at the legacy of the fire in the lives of survivors and in the larger landscape of labor reform, will post Monday, January 25.
Have a listen and then share your thoughts on Twitter where I post as @HopeTarr #HistoryMatters.
For Sharing on Social:
The Triangle Shirtwaist Factory Fire: An Emigrant's Experience (Episode 2)
https://tinyurl.com/yxhn6a66
#HistoryMatters #podcast
Don't miss a thing! Sign up for my newsletter here.