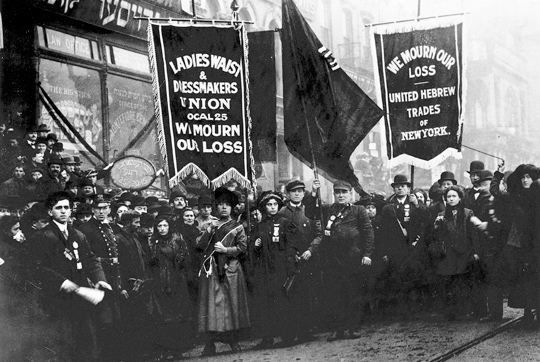 Episode Three, the final episode of my podcast series, "The Triangle Shirtwaist Factory Fire: An Emigrant's Experience" with Irish historian, author and podcaster, Fin Dwyer looks at the fire's legacy through the eyes of two young women workers who survived it, Annie Doherty from County Donegal, Ireland, and Celia Walker from Przemsyl, Poland. One woman would disappear from the public record less than a decade later; the other would go on to achieve a modest version of the American Dream.
Meanwhile, the public outcry against the factory owners' criminal negligence would fuel an unprecedented nationwide labor reform effort led by the International Ladies Garment Workers Union. For the first time in US labor history, women didn't have to beg a seat at the bargaining table — they were leading the charge. 110 years later, we have these fiercely dedicated women to thank for fire drills and many other legally mandated workplace safety measures we take for granted today.
Catch up on the previous episodes here:
Episode One follows Annie's and Celia's harrowing transatlantic journeys to New York where both women would make their home, Annie in the notorious West side neighborhood of Hell's Kitchen, Celia in the predominantly Eastern European Lower East Side.
Episode Two takes Annie and Celia from the citywide garment workers strike of 1909 known as The Uprising of 20,000 to Saturday, March 25, 1911 when the fire broke out on the factory's eighth floor, trapping hundreds of young women and girls inside and killing 146, making it the most lethal workplace disaster in New York State until 9/11.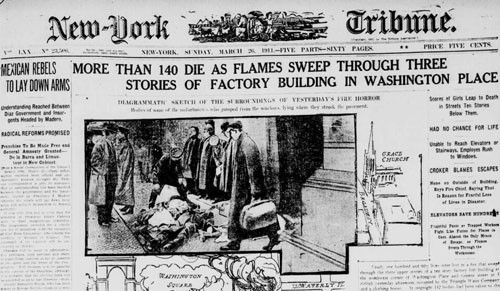 Have a listen and share your thoughts on Twitter where I post as @HopeTarr #HistoryMatters.
For Sharing on Social:
The Triangle Shirtwaist Factory Fire: An Emigrant's Experience (Episode 3)
https://tinyurl.com/y3d9dtxy
#HistoryMatters #podcast
Don't miss a thing! Sign up for my newsletter here.