Recently I headed to the West Coast and spent a week in San Francisco. I've visited San Francisco quite a few times, and while I've never exactly left my heart there, there is something about the city that beckons me back.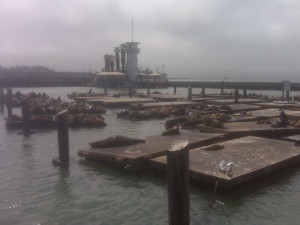 When I revisit a place, I like to mix cherished old experiences–in this case, Fisherman's Wharf, Ghiradelli Square, and yes, the requisite ride on the cable cars–with fun, offbeat new ones.
Part of my "new" on this trip was a pit-stop to The Buena Vista, a pub on the cusp of Fisherman's Wharf credited with bringing the Irish coffee to America. Their Irish coffee packs a punch worthy of the Emerald Isle, and bonus, if you drink it while it's still hot, the whipped cream won't melt before you've finished. The Buena Vista serves upwards of 2,000 Irish coffees a day and if you try one, you'll see why.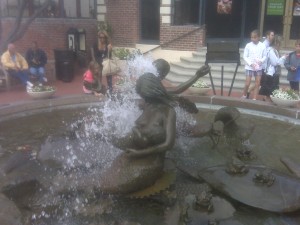 Another delightful new experience was a customized tour of wine country courtesy of Joe, owner of San Francisco Private Tours. I pretty much have a three winery limit, so at my request we stayed within Sonoma rather than press on to Napa. In the course of six lovely hours, I visited (and tasted at) three very different wineries: the long-established Jacuzzi Family Vineyards, the newly opened Anaba Winery, and Moon Mountain Vineyard. The latter boasts gorgeous vistas from the nearly 2,000 foot elevation of Mt. Vedeer, so it wasn't only the vino making me dizzy! And bonus, in his "other life" Joe is an A-class crooner of standards, so I could drink California wine and be serenaded with Sinatra.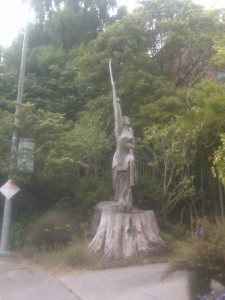 Of course the best part of any vacation is the wonderful appreciation for home that travel brings. When my plane touched down at JKF Airport, I felt the vibe of New York all but bubbling up from the tarmac. Waiting in the cab queue a short time later, I felt like I was home. Actually, I knew it.
Vive le voyage!
Hope