Screenwriter Blake Snyder passed away suddenly on Tuesday, August 4th, and I'm struggling to put into words how it is I feel so sad, so personally touched by the loss of someone I knew so little.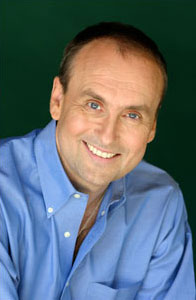 But Blake was, is, that sort of being, a Light Bulb Being. Along with being super talented and successful, charismatic and funny, engaging and dare I say, wise, he had such a…light about him.
I met him at last year's Romance Writers of America Conference in San Francisco. His mini workshop on adapting one's romance novel into a screenplay unexpectedly and totally wowed me–and after sixteen years in this business, believe me, I am not easily wowed.
We corresponded occasionally by email. I was always amazed that someone who was such a…Name responded so promptly and so graciously. I think people, all people, just genuinely interested him.
I bought his book, Save the Cat! The Last Book on Screenwriting You'll Ever Need and was signed up for his two-day screenwriting workshop, which would have taken place next week here in New York City. When the email came through informing workshop registrants of his death, I was stunned. I still am.
What I also am is mindful, wholly mindful, of just how uncertain and yes, infinitely precious our lives are. The good, the bad, the ugly, and the so-so, it's doesn't matter, every moment counts. It's life, our life, and I'm pledging to savor every single second of mine from here on.
Bon Voyage, Blake.
Hope