Yesterday's Matthew Modine sighting turned out to be but the kick-off to a plethora of Real Live Celebrity sightings. (And the RL's are ever so much perkier than the alternative). 😉
Thanks to Regency historical author, and Lady Jane Salon co-founder, Maya Rodale who asked me along as her guest, I attended the twenty-fifth anniversary of "A Gala Evening of Readings" hosted by Literacy Partners. For the past thirty-five years, Literacy Partners has provided "hope and opportunity for adults who cannot read" in the form of free adult and family literacy programs reaching more than 25,000 disadvantaged New Yorkers.
Held in the David H. Koch Theater at Lincoln Center for the Performing Arts, the evening was "gala" indeed, the guest list studded with stars, the plaza outside a veritable red carpet Who's Who of Manhattan socialites and celebrities from the news media and literary worlds, all decked out in designer duds. Note: We didn't look any too shabby ourselves but since shutter-bugging didn't seem to be quite the thing, you'll have to take my word for it).
At the pre-program cocktail reception, Yours Truly, along with Maya and our mutual friend, Scandalous Woman Elizabeth Kerri Mahon jostled for vino and noshes with celebrity attendees including Martha Stewart (she sat two rows behind us in the auditorium later), Tommy Tune ("Jenny, Jenny…"), Barbara Taylor Bradford, Barbara Walters, and Barbara Goldsmith to name but a few. (And yes, that's a lot of Bab's).
The main event featured readings by Barbara Walters (who read the prologue from her recent memoir), Marie Brenner (author and writer-at-large for Vanity Fair), Christopher Buckley (son of the late William F), and David Wroblewski (The Story of Edgar Sawtelle).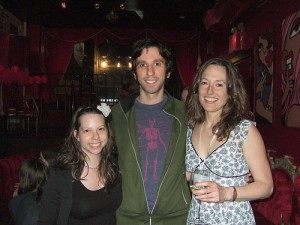 In like support of literacy and general feel-goodness, I hope anyone in the New York area, or in town for Book Expo America will join us for the June 1st Lady Jane's Salon. We've just added a fourth fab author to our line up. Talented historical author, Diane Gaston will join Amanda McCabe in reading from their anthology, The Diamonds of Welbourne Manor, May '09, a featured book for Harlequin's Diamond Anniversary.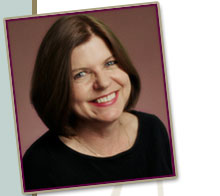 As always, the proceeds support Maya's charity, Share the Love, which reaches out to groups serving women-in-transition as they work to build hopeful, independent lives.
Hope