Seasons Greetings!
I'm thrilled to announce that Tomorrow's Destiny, my beloved Victorian paranormal romance, is out in time for the winter holidays thanks to the good people at Scribd. Even better, the audiobook is narrated by my fellow Victorian ghost-loving author, Leanna Renee Hieber. Having Leanna lend her lovely, lilting voice to my heroine, Fiona is a wee dream-come-true.
A bit about the book: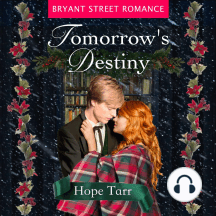 Approaching her thirtieth birthday on Christmas Day, 1890, bookshop proprietress Fiona MacPherson is in danger of becoming a Scrooge on par with Mr. Dickens' curmudgeon. With her beloved Da dead, she's set to lose her treasured bookshop to a mysterious antiquities collector. Fortunately for Fiona, her guardian angel-in-training, Fern, is determined to set her stubborn charge's life, and future, back on track. Masquerading as the Angel of Christmas Future, Fern has until the final stroke of midnight on Christmas to persuade Fiona to embrace her destiny, and her one true love.

Antiquarian Tobias Templeton has been cursed from birth with an unknown form of albinism, a condition that renders him unable to endure sunlight and overly sensitive to touch. For five years he's been obsessed with an ancient Aristotelian text on alchemy; Tobias is convinced the book holds the key to his cure. Unfortunately, it was snatched away at auction by MacPherson, a Scottish bookseller and rival collector. Five years later, success is in sight! Tobias has the deed to MacPherson & Daughter Booksellers in his pocket.

When Tobias shows up on Fiona's doorstep on Christmas Eve to claim his property, will her scheme to save her shop, and his certainty that his condition makes him unlovable, keep them apart? Or will they embrace the magic of the holiday season and accept the destiny that eluded them five years ago?
Not subscribed to Scribd? Not a problem. Click on the link and get a 30-day free trial during which you can savor so many wonderful books including Tomorrow's Destiny.
Happy Christmas! Merry Hanukah!! Fabulous Festivus!!!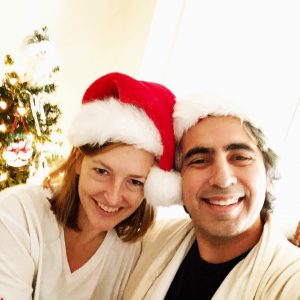 Follow me on Twitter @hopetarr and Instagram @hopectarr.