OPERATION CINDERELLA is now on KISS, an exciting new app for romance novel lovers that allows you to read as much, or as little, content as you like. The first four of you to download the app and use the complimentary code (T6fimgRZWkQX) will win the equivalent of 20 KISS Coins.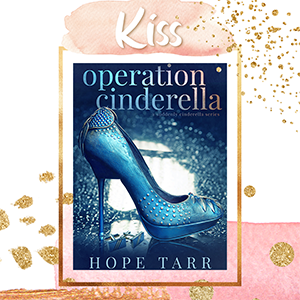 ​To redeem the code: 1. Open the app 2. Go to the Profile Button 3. Click on "Redemption Code" and 4. Enter: T6fimgRZWkQX. Note: the code can only be redeemed once per user.
​
Find OPERATION CINDERELLA on KISS here.
​
Offer expires 6/19/22.
Stay in the loop! Sign up for my newsletter from the Main Page of this site and let me say thank you with a free TEMPTING e-book delivered to your inbox!