2008 has been an amazing year for me. Highlights include a move to Manhattan, my first but definitely not last trip to Ireland and yes, the release of two more novels, Bound to Please and now Every Breath You Take...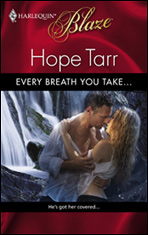 Many thanks to all of you who stopped by Book Talk with J&J yesterday to chat with me about Every Breath You Take… Among those who visited to cheer me on were bestselling writer buddies, Jacquie D'Alessandro and Tony and Lori Karayianni w/a Tori Carrington. Never doubt that the romance writing community harbours some of the kindest and most generous souls on the planet. And congratulations to my three prize winners: Elaine (Lainey), Sara H, and Sarah T. I hope you enjoy my New Year's themed Blaze, Strokes of Midnight.
In the spirit of ringing in the new, I'll be blogging at FreshFiction.com on Monday, January 12th, and yes, there will be at least one of my back list books offered as a give-away prize. Please check my web site's Media + Events page for event listings throughout the year.
Finally, thanks to all of you who've taken up my Holiday Goodness Challenge to benefit the ASPCA. Donation receipts are rolling in, but we're not to our goal of $100 quite yet, and I have copies of Vanquished still to give away. In these tough times, your generous $10 gift means more than ever before.
Wherever you are tonight and however you choose to celebrate…
May 2009 be a year of fairy tale dreams come-true.
Hope