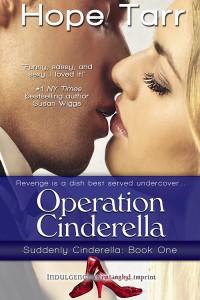 October has been a good month for me, a very good month.
Off the bat, October 2nd was my birthday!
October 2nd was also the Blu-ray DVD release of Walt Disney's "Cinderella," my foremost favorite among the animated fairy tale film classics!!
And October 15th was the release for OPERATION CINDERELLA, the launch of my new "Suddenly Cinderella" contemporary series for Entangled Publishing!!!
Currently the book is available for download, $2.99, on Amazon & Barnes & Noble with additional e-tailer links coming soon…
Reviews will be rolling in over the coming weeks and months but for now please join me in celebrating this scrumptious cover quote I received from #1 New York Times Bestseller and Lady Jane Salonâ"¢ guest author, Susan Wiggs:
"This is not your mother's Cinderella story. Hope Tarr's rendition is funny, sassy and sexy, a fast-paced treat that strikes all the right notes. I loved it!" –Susan Wiggs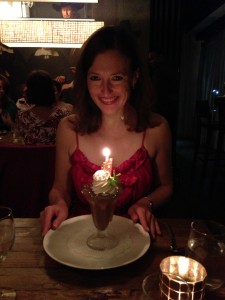 Many thanks, Susan, and thanks to all of you, my readers, who've patiently waited for my next contemporary romances to be born.
Happily Ever After–it's about time, don't you think!?!
As always, with warmest wishes for fairy tale dreams come true,
Hope