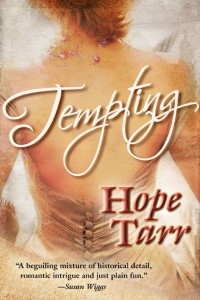 To celebrate the digital release of my Victorian-set TEMPTING as well as February as Valentine's month, I am launching a new contest now through February 29th.
To qualify, you must:
–Purchase one ebook copy of TEMPTING, currently available on Kindle, Nook, Smashwords and ARe for just 99 cents.
–Leave a comment here (as in this original blog post, not on Facebook etc.) with your ebook order confirmation number for TEMPTING included. A simple, "Just bought it!" with the order confirmation number will suffice although longer comments are of course welcome. 🙂
Prizes: one signed copy of one of my back list paperback romances (winner picks based on availability) and a signed copy of my buddy and fellow Lady Jane's Salon Co-Founder, Leanna Renee Hieber's delicious Gaslight Era New York City-set paranormal YA, DARKER STILL.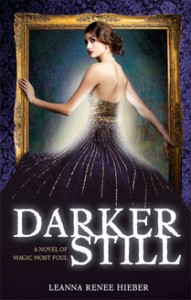 Other deets: Contest closes on February 29th at 12:00 midnight EST. One prize winner will be randomly selected and announced on or close to March 1, 2012. Books will be mailed out as soon as I receive your mailing address information (off-line, of course!) and verification of TEMPTING e-book purchase.
Happy Month o' Hearts & Flowers,
Hope