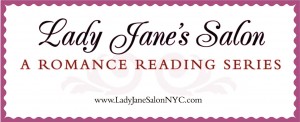 Join us for our next Lady Jane's Salon as we welcome spring with guest authors Alaya Dawn Johnson, Cara Elliott and Suzanne Brockmann reading from their latest releases. Event sponsor: Little Black Dress Vodka.
Admission: $5 or one donated romance novel. Net proceeds support an end-of-year donation to a NYC women's charity.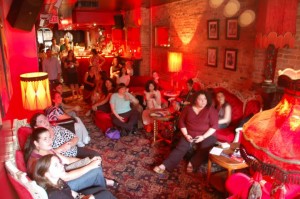 Lady Jane's meets on the first Monday of the month unless otherwise noted, 7-9PM, at Madame X (Top Tier).
Guest authors' books available for sale and signing on-site.
Please note our new website at www.LadyJaneSalonNYC.com.
Never been to a Lady Jane's Salon!?! Check out our latest press goodness in STARRING NYC.