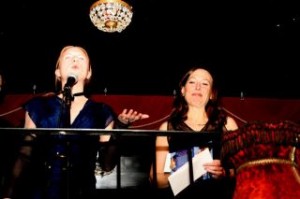 M/our Lady Jane's Salon, NYC's first and only monthly romance reading series, turned the Big 0-3 last night, and we pulled out all the stops and then some to celebrate Her Ladyship's special night.
Guest authors were S.b. Sarah Wendell, Lauren Willig, and Eloisa James!
As in previous years, we made our annual End of Year donation to Women-in-Need.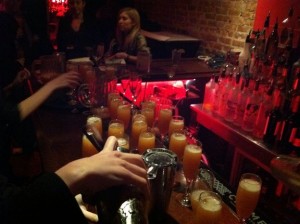 We also took the opportunity to congratulate our three satellite salons in Denver, Raleigh-Durham and, most recently, Naperville (Chicago area). The latter launches tonight, February 7th. Congratulations ladies–and gentlemen!
Chambord Vodka sponsored the event with fun promo giveaways–iPhone caddies, mints, and hats–and complimentary cocktails served for our birthday toast.
Thanks to our guest authors and attendees, to my Salon Co-founders Leanna Renee, Maya and Ron for making Lady Jane's an event to which I never fail to look forward, to Chambord Vodka for being a great birthday sponsor, and lastly (but in no way least-ly) to Amy, Karen, Alex and the great staff at our beloved host venue in Soho, Madame X for three great years–and counting.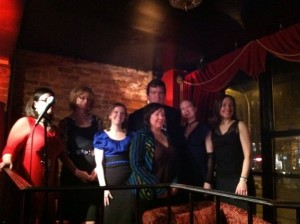 Year #4, here we come!
Hope