My July Victorian-set historical release, The Tutor is shipping from online retailers as well as showing up in selected brick-and-mortar stores–squee! I'll be signing stock in New York City stores over the coming week and posting a list here on my blog for readers living in or visiting The Big Apple, so please check back. In the meantime, check out the excerpt and, if you haven't already, take a few moments and enter my contest.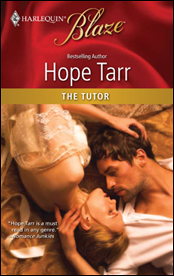 I'll also be reading The Tutor and signing copies at the July 5th Lady Jane's Salon, so if your Fourth of July holiday plans bring you into the New York City area, please consider joining us.  We have a jam-packed evening with three other great guest authors: Toni McGee Causey, Dianna Love, and Colby Hodge AKA Cindy Holby.
Otherwise, same time, same place: 7-9 PM at Madame X. Admission is $5 or one gently-used paperback romance novel with net proceeds supporting an end-of-year donation to a New York City women's charity.
Hope