It's Release Day for CLAIMED BY THE ROGUE, and this is a special-to-me day indeed for several reasons.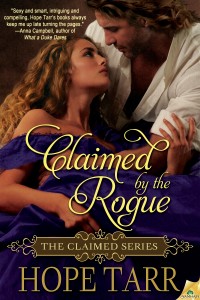 First, CLAIMED BY THE ROGUE is my first single-title historical since I concluded my Men of Roxbury House trilogy in 2008.
Originally conceived as the sequel to my very first book, A ROGUE'S PLEASURE, originally published in 2000 by Berkley/Jove and now available as a digital book from Harlequin's Carina Press.
CLAIMED BY THE ROGUE picks up six years later, in 1820. Lady Phoebe Tremont and (now) Captain Robert Bellamy finally have their opportunity at Happily Ever After. Only the course of true love rarely runs smoothly, not even in romance! The couple have several steep obstacles to surmount including a six year separation during which Robert was believed to have been drowned at sea.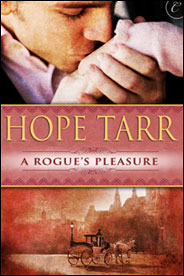 The book has a superbly beautiful cover thanks to the talented folks at Samhain Publishing. And gracing that cover is a phenomenally flattering quote from the insanely talented Anna Campbell.
Is it any wonder I feel like celebrating!?!
To that end, between today (3-4-14) and the end of the month (3-31-14), I will give away one e-book copy of my Victorian set romance,TEMPTING to everyone who purchases a copy of CLAIMED BY THE ROGUE anywhere online.
To receive your FREE copy, post your proof of purchase HERE, to THIS POST, and I will email you TEMPTING. (Offer limited to 1 book per individual).
It's my way of saying thank you for all your support over the past 14 years–and almost 25 books. 🙂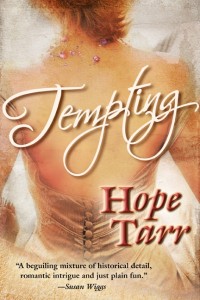 Huzzah to Happily Ever After!
Hope